Categoría: 4 estrellas
It has 3 recently inaugurated house in 2004-2006, with capacity up to 19 people. They have all services so they make your stay into the best rests without giving up much to the enjoyment of nature surrounding the town itself, as all activities that can be done.

They are located in the center of the village of Montenegro de Cameros, but few meters of the own mountain, so it makes you enjoy of the services of the locality without necessity of long displacement for begin the excursions.

CASA NOGALES:A house with two floors, ideal for a big group.
CASA GALLO:It is located next to the Casa Búho with only one floor.
CASA BÚHO:A house of a adapted floor for disabled people.
WHERE TO GO
Cuevas de Ortigosa

They are the only conditioned caves for sightseeing throughout La Rioja. But its visit is obligated not only for the caves, but by the village, where we can see the typical structure of the villages o...
Laguna Negra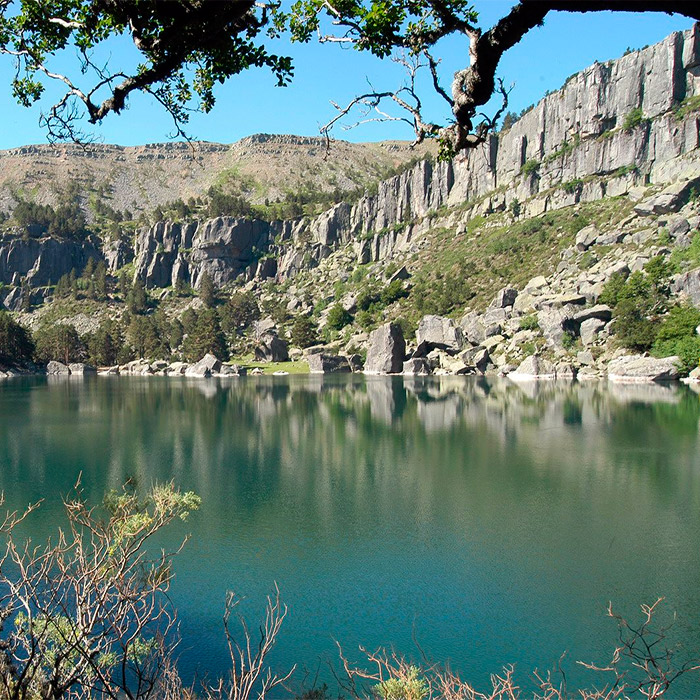 The place belongs to the Natural Park Mountain Chain la Laguna Negra and Glacial Circus of the Urbión, sung by Antonio Machado. Focus of legends and in an idyllic setting of beech, Scots pine and rock...
Castroviejo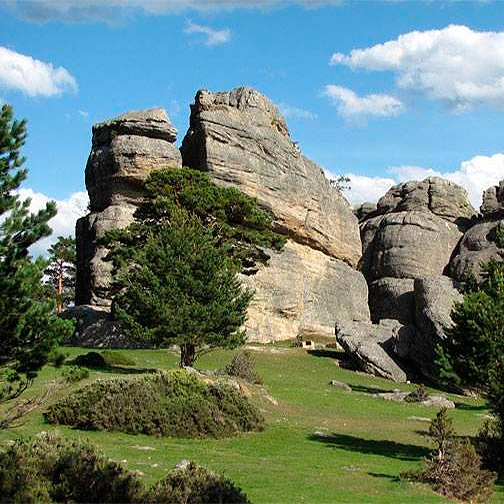 Among Dueruelo de la Sierra and the Peacks of Urbión where the Duero is born, there is the rocky landscape of Castroviejo, the Enchanted City of Soria which reminds the city of Cuenca. The pine views ...
UPCOMING EVENTS
Fiestas de Montenegro de Cameros
En Montenegro de Cameros, 2 de julio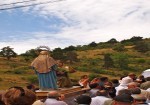 Sus fiestas las celebran el 2 de Julio en honor a San Roque que es su patrón y se la decican a Santa Isabel, con procesiones a lo largo del pueblo, mostrandole sus trajes regionales de origen serrano....
Santa María Magdalena
En San Leonardo de Yagüe, del 22 al 25 de julio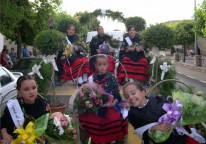 El 25 de julio, día de Santiago, es costumbre finalizar las fiestas con la tradicional caldereta, un guiso que tiene como base la carne de vacuno y que se reparte colectivamente entre los vecinos y nu...
San Lorenzo
En Covaleda, del 9 al 13 de agosto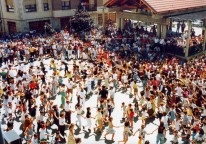 Son las fiestas mayores que son en honor a San Lorenzo y tienen lugar del día 9 al 13 de agosto. El baile de la Jota de Covaleda es muy concurrido, así como la gran caldereta en el pinar.
ENVIRONMENT´S INFORMATION
Montenegro de Cameros
It borders with La Rioja and it is the only village of Soria which belongs to the Region of Cameros. You can get to Montenegro from the interior of the province of Soria or from the valleys of Najerilla and Iregua, both from La Rioja. It is included in the Natura Net 2000 by the LIC "Mountain Chains Urbión and Cebollera" and of ZEPA "Mountain Chain Urbión". It also belongs to the Regional Reserve of Hunting "Urbión". The Route of Almanzor passes by its term, as well as the GR-86 and different paths. In the villages there are some pictures left in the Romanesque hermitage of Saint Mamés which has two apses inside. Likewise the altarpieces of the Gothic parish are interesting- In the streets you can see some stone houses with shields. Going down from the Port of Saint inés (where there is a Snow Point). To the village it is not strange to see horses and cows in some track of the slope and good panoramic views. If you come from Najerilla, you come through Viniegra de Abajo and Viniegra de Arriba, raising the high of Soria through a mountain landscape and fully covered by thick and impenetrable forests which especially in spring are ploughed by small natural waterfalls.
Tours

*Esculture park Parque de las Esculturas.
* Caves of Ortigosa.
* Nautical club Rasillo.
* Trashumancia Center.
* Ethnographic Museum of San Andrés.
* Natural Park of the Mountain Chain "Cebollera".
Activities
Cross Country Skiing and Crossing, nautical activities, Mycology, Observations to Fauna, Hiking, etc ...